Japan will allow visa-free independent tourism starting Oct. 11 and lift its daily entry restriction. Prime Minister Fumio Kishida made the announcement Thursday, signaling a major policy shift after nearly two and a half years of strict COVID -19 restrictions.
According to Kyodo News, citing unnamed government sources, travelers will need to produce proof of a negative COVID -19 test or three vaccinations.
The government will also reintroduce a national travel discount program that had been put on hold because of the spread of COVID -19 infections.
Kishida made the long-awaited announcement while in New York at the United Nations General Assembly.
"I hope many people will utilize them," Kishida said at a news conference. "I want to support the travel, entertainment and other industries that have been struggling during the coronavirus pandemic."
The top two airlines in the country applauded the decision.
"We are extremely happy to see the long-awaited easing of restrictions," Shinichi Inoue, president of All Nippon Airways told reporters Friday. "We will increase flights from the end of October to welcome customers from abroad."
"The economic impact of inbound travelers before the COVID-19 pandemic is said to be roughly ¥5 trillion, and we are pinning great hopes that there will be economic effects of similar size," Inoue said, mentioning that the steep depreciation of the yen against the dollar "will definitely serve as an incentive" for international travelers to visit the country.
Due to the high demand for travel to various regions of Japan, this will also help boost the local economy, he said.
Japan Airlines praised the decision, saying in a statement that the airline is fully prepared to welcome guests and contribute to the revival of the Japanese economy.
Foreigners have been allowed to visit Japan since June, initially on guided tours. On Sept. 7, guests who booked their flights and accommodations through authorized travel agencies were allowed to participate in unguided excursions.
However, many international tourists who prefer more freedom while traveling were against these restrictions.
A national program for domestic travel will launch Oct. 11, offering discounts on airline tickets, park admissions, sporting events and concerts. According to the newspaper, those who have undergone three vaccinations or have a negative test result will be eligible for the discounts.
The program offers up to 11,000 yen ($77) in financial assistance per participant for an overnight stay.
Travel News
Digital Content Manager & Editor – Traveling and working from trendy coworking spaces since 2015. UX, SEO, and Digital Content Wizard at Traveling Lifestyle. Former college lecturer but never again!
Your email address will not be published. Required fields are marked *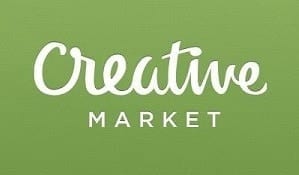 Travelinglifestyle.net is a participant in the Amazon Services LLC Associates Program, an affiliate advertising program designed to provide a means for sites to earn advertising fees by advertising and linking to Amazon.com