183

69

Japan is the 2nd biggest music market in the world after the USA. Jin has been getting huge success there with all of his previous releases. However, 'The Astronaut' became a truly record-breaking K-pop solo in Japan's music history.





It is still charting in the Top 20 of the biggest Japanese streaming platform – Line. And on November 9, Billboard Japan charts posted the new update for the previous tracking week. As a large music market, Japan has its own Hot100 chart. 'The Astronaut' set a new record on it, peaking at#4. It is the highest-charting Korean solo song in Japan's history!




【今週の総合ソング・チャート"JAPAN HOT100"】
1位 Official髭男dism
2位 米津玄師
3位 SixTONES
4位 JIN
5位 Ado
6位 なとり
7位 YOASOBI
8位 STU48
9位 Tani Yuuki
10位 Official髭男dism






"The Astronaut" is now the highest charting Korean song by a Korean Soloist on the Japan Hot 100 at #4.
Over the past two weeks, fans have been complaining about Bighit Music delaying the shipping of 'The Astronaut' physical album. He sold over 770k albums in a week in Korea alone. The shipping to the USA is set for December or even January. Meanwhile, the shipping to Japan has started only a couple of days ago. It has already faced complete sold outs in 20+ physical music stores of Tower Records for two times in a row. And on its first day, Jin sold 104k albums, which got counted on Hanteo. With just Korean sales and one day of sales in Japan, Jin remains at #1 on multiple Hanteo charts.


#1 Physical Album Chart
#1 Authentication Chart
#1 Music Chart
#1 Star Chart
[INFO]
[INFO] With 887,268 copies sold on Hanteo,
Oricon is a huge company founded in 1999 that supplies statistics and information on music and the music industry in Japan and Western music. 'The Astronaut' by Jin hit #1 on Japan's Oricon Daily Singles Chart with 104,018 sales, making Jin the first foreign male soloist to debut at #1 on Japan's Oricon Chart since Jang Keun-suk in 2011. Jin has the highest daily sales numbers ever reached by a Korean soloist on this chart. And Jin did not even have any promotion in Japan! It also debuted at #2 on the Weekly chart, surpassing other K-pop soloists.
Again flexing that
Meanwhile, Jin made the biggest Korean solo debut on the Billboard Hot100 chart in the USA! The only Korean solo song charting higher than him is 'Gentleman' by PSY in 2013.




.




Jin is making history with his first solo single!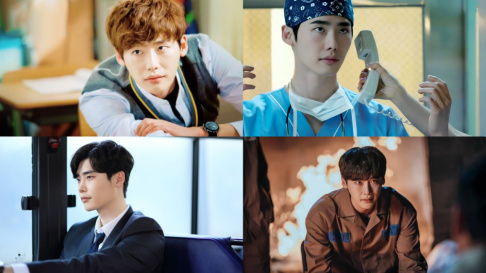 Lee Jong Suk's Flawless Drama Filmography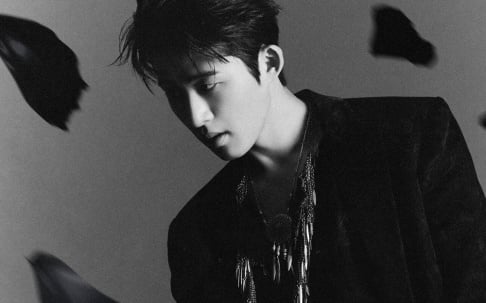 B.I displays his handsome visuals in the latest visual poster teaser for his global EP 'Love or Loved Part 1'
Log in to comment
Congratulations to World Wide Handsome Jin. The Astronaut is such a beautiful song 💜
Congratuations
SHOW ALL COMMENTS
SEND